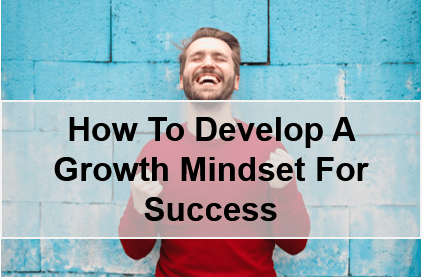 Date: July 24th
Time: 10.00 – 11.00
Online Webinar
REGISTER NOW
WHAT YOU BELIEVE IS WHAT YOU GET. THIS WEBINAR IS FOR ANYONE THAT WANTS TO GET MORE OUT OF THEIR LIFE AND THEIR BUSINESS 
Why is it that some people seem to shine in any sphere in which they choose to exert themselves, and others cannot manage even a glimmer despite obvious talent?

In a growth mindset, people believe that their most basic abilities can be developed through dedication and hard work. Brains and talent are just the starting point. This view creates a love of learning and a resilience that is essential for great accomplishment. People who embrace growth mindsets, the belief that they can learn more or become smarter if they work hard and persevere, may do better, learn more quickly, and view challenges and failures as opportunities to improve their learning and skills.
This webinar will explore



What it is that makes other people successful




Discover how you can benefit from a growth mindset




Tools on how to deal with the stresses felt by all business owners




The ingredients of a happy life




How to change your current mindset to set you up for success. 



Led by Soraya Lavery from CPG, this webinar will show you how to change your current thought patterns to allow your successful self to emerge. Built on years of study and training from some of the most prolific mindset leaders this webinar id the perfect jumping off point for anyone who wants more success in their business life. 

REGISTER NOW  
Please Note:
This event is being run in conjunction with StartUp Richmond and is FREE to all paid subscription members of that programme. All you have to do is enter the promotion code given to you at registration into the ticket below and the price will show as £0.00
If you are not a paid member but would like to find out more you can do so at www.startuprichmond.com  Monthly membership costs less than the price of this ticket. 

About Soraya Lavery
Soraya is the COO of CPG and has over 20 years helping businesses grow. She has been involved in business growth for over 20 years and has spend many years as head of sales for B2B companies. She is an expert in Strategy, Business Development, Sales, Account Management, Customer Services and Operations across many sector. She has been involved with thousands of businesses and has trained countless business owners in the art of business ownership.