ARE YOU IN THE PROCESS OF GROWING YOUR BUSINESS BUT ARE FINDING IT HARD TO MANAGE EVERYTHING ON YOUR PLATE? IF SO, THIS WEBINAR IS FOR YOU
Project management has grown in complexity over the last ten years and it can often be difficult for smaller organisations to navigate this process. In this webinar Jackie will describe a simple step by step process that you can follow to get any project, large or small, done with ease.
Taking her experience from large corporate environments, Jackie will describe one of the best way to organise and run your projects. It is a practical workshop filled with may tips on how to manage your projects in the simplest form possible. This webinar is designed to bring you through everything you need to do to organise your growth plans into manageable project sized chunks. By following the steps you will be able to achieve more and ensure that your valuable resources are put to the best use.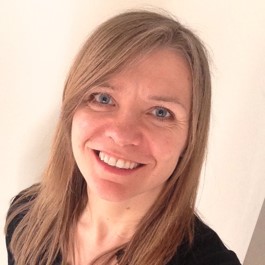 About Jackie Byatt
Jackie is an experienced Change Manager with 20+ years experience planning and delivering business and performance improvements. Her experienced spans many organisations such as Sainsbury's and Marks & Spencer; and with many of their suppliers. Jackie is an expert is Business Performance, Leadership and Performance, Change, Strategy, Commercial and Programme Management.
************************************
Click on the "Take Course" button below to activate the link for this training series.   
This will open another page.
Click the "Expand all" on the lesson list below to open the webinar link and click on the link to start the webinar.
Once you have finished the video please click on the "Completed" button below the video. This will automatically bring you to the next section.
***********************************