ARE YOU A FOOD RETAIL BUSINESS INTERESTED IN INCREASING YOUR IN-STORE SALES TO THE MAXIMUM? IF SO THIS EVENT IS FOR YOU.
You are invited to this free webinar where you will learn how to best position your products on the shelf to maximise space, increase sales and improve your visual merchandising.
Join us for an interactive evening with top food & retail merchandising experts to help you get your store layout right. This is an opportunity to meet & learn from leading UK retail visual merchandisers. The key presentation will focus on showing you how to optimise the use of your retail space and display products in a way that encourages sales.
Take this exclusive opportunity to get your business growth questions answered and find out:
The basics of getting your store space right
What you need to think about with visual merchandising
How to use your outside/window displays effectively
How to build a shop layout that will attract your customers
How to attract customers in your door
Keeping your store layout fresh
GET YOUR FOOD BUSINESS GROWING
The workshop will be facilitated by Visual Merchandising and Retail expert, David Anthony. David has over 15 years high end retail experience and has worked with some excellent brands including House of Fraser, Cafe Nero, Prada and Carluccio's.
ABOUT DAVID ANTHONY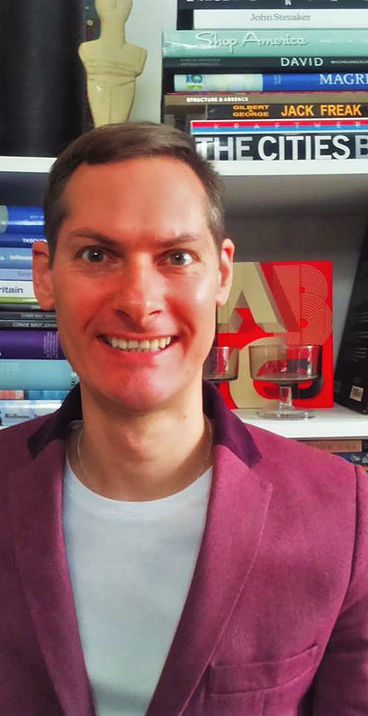 David's former background is fashion and homewares where he learnt the art of Visual Merchandising and Styling through department stores and boutiques into the world of independent theatre and cable television. David has a varied background and now works freelance in the cafe, food and retail lifestyle sector and the world of fashion and homeware brands.  
WHAT DAVID DOES NOW 
David creates spaces and identifies what's not working and how to make everything look great through the art of merchandising whilst maintaining brand values and ethics all with your customer profile in mind. He works from behind the scenes ensuring everything is in place along the customer journey from front of house. Join him so he can help you capture your customer!
 This is an interactive workshop giving you the information needed to plant the seeds of growth and achieve your foodie business dreams!
*************************************
Click on the "Take Course" button below to activate the link for this training series.   
This will open another page.
Click the "Expand all" on the lesson list below to open the webinar link and click on the link to start the webinar.
Once you have finished the video please click on the "Completed" button below the video. This will automatically bring you to the next section.
************************************