Are you interested in getting funding for your business?
Do you want to know how to pitch like a pro?
Do you want to ensure that you get the funding your business needs?
We have a jam-packed event filled with expert advice and tips on how to quickly succeed at investment pitching. 
It has been shown that pitching success for funding to VC's and Angel Investors is only 1 in 40 and 1 in 55 respectively. That is a huge number of businesses that are not successful.
Would you like to learn what VC's and Angel investors are actually looking for?

Would you like to know how to put a pitch together that will work in multiple scenarios, not just funding?

Do you want to know how to separate yourself from the pack and create a pitch that works?
If you answered yes to any of these questions then this event is for you.
Pitching is a crucial part of the business of creators selling ideas to investors. It's also about explaining to others the intangible, whether they be concepts, processes, opportunities or personality potentials. People on the receiving end of pitches will not only look at the proposal itself, they'll judge the pitcher's ability to be a 'safe hand': Who you are and how you pitch matters as much as what you pitch.
In this workshop we'll draw back the curtain to see how good stories can make great pitches. We'll look to future needs and how to pitch the future to people who are sometimes stuck in the past. We'll explore the business side of pitching for money and we'll dive into the tricks of the trade, the universal skills that help a pitcher 'own the room' and close the deal.
We will cover:
What should a pitch look like for an Investment Proposition

Pitch Deck preparation

Elevator pitch for potential buyers

Selling your pitching to potential investors
Getting up to speed on pitching your business for funding is a top priority for anyone looking for funding.
This is a FANTASTIC opportunity to learn what you need to do to become a pitching master. Learn how to appear as an expert in your field and attract more investments and increase revenues exponentially. We will show you in simple steps what works and what you can do to achieve the funding you need.
About Soraya Lavery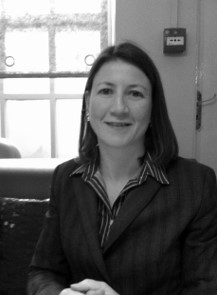 Having started her first business at 16 and with over 25 years experience in senior leadership and director positions Soraya has helped thousands of businesses scale to the heights they wanted. As an Entrepreneur with extensive skills in sales, leadership and talent development, Soraya loves to work closely with people to help them get the results they want and build the lives they have dreamed of. Soraya is friendly, enthusiastic and passionate about business and enjoys being around Entrepreneurs who love to create and live every day to its fullest. 
Experience across Food, Tech, Digital, Accounting, Banking, Finance and sales amongst others.

Specialist in understanding the core business challenges, providing realistic solutions to obtain the desired results and a measurable ROI.

Extensive experience speaking publicly to audiences both large and small.
************************************
Click on the "Take Course" button below to activate the link for this training series.   
This will open another page.
Click the "Expand all" on the lesson list below to open the webinar link and click on the link to start the webinar.
Once you have finished the video please click on the "Completed" button below the video. This will automatically bring you to the next section.
************************************