IF YOU ARE INTERESTED IN SELLING YOUR PRODUCTS INTO A LARGE RETAILER AND ARE NOT SURE HOW TO ACHIEVE IT THEN THIS IS FOR YOU.

You are invited to this free webinar where you will learn what it takes to get your product on the shelf of the leading retailers. Getting your product into a large retailer is a big step for many food businesses and is difficult to do. There is a lot of competition. If you achieve it however, it will accelerate the growth of your business exponentially. The webinar will focus on what you need to do to get your product in to the premier retail stores across the UK.
Take this exclusive opportunity to get your business growth questions answered and find out:
What the UK's leading retailers are looking for with new products

How to perfect your pitch to get your product listed

What is the right channel for your product – market research

How to get your product ready for large retailers

Building your infrastructure to grow your sales
GET YOUR FOOD BUSINESS GROWING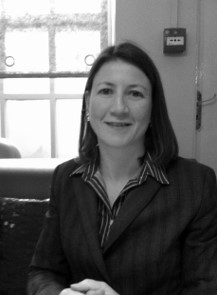 About Soraya Lavery
The webinar will be led by food business growth expert Soraya Lavery who co-runs Richmond Foodies, CPG Executive Consulting Ltd and Start Up Richmond. Soraya has years of experience in helping young food businesses sprout and is passionate about start up success. This is an interactive workshop giving you the information needed to plant the seeds of growth and achieve your foodie business dreams!
*************************************
Click on the "Take Course" button below to activate the link for this training series.   
This will open another page.
Click the "Expand all" on the lesson list below to open the webinar link and click on the link to start the webinar.
Once you have finished the video please click on the "Completed" button below the video. This will automatically bring you to the next section.
************************************