IF YOU ARE A GROWING BUSINESS INTERESTED IN ACCESSING THE BEST TALENT  FOR YOUR BUSINESS THEN THIS EVENT IS FOR YOU.
You are invited to this free webinar where you will learn what it takes to get the people you really need to accelerate your businesses growth.
Join Helen Roberts, a top Talent Management expert, who will show you how to accelerate the growth of your business.
Take this exclusive opportunity to get your talent growth questions answered and find out:
·    How to make your business attractive.
·    How to set up a recruitment process that works.
·    How to set up induction and performance management to engage and retain staff.
Simply put, talent management is an organisation's commitment to recruit, retain, and develop the most talented and superior employees available in the job market. Keeping up to date with the latest trends and how to secure the best people against your competitors is one of the most important priorities for any business. This is even more a challenge within the current market where there is a definite lack of experienced people in the marketplace. This webinar gives you the information needed to build your super team and achieve greater business success.
Join us and learn how you can put yourself ahead of your competitors by learning the latest talent management methods to fast track the success of your business.
GET YOUR BUSINESS GROWING
This workshop will be facilitated by business Talent Management Expert Helen Roberts
About Helen Roberts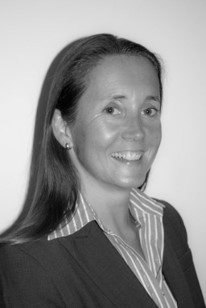 Passionate about growing businesses, Helen has been assisting CXO level executives of both national and international SME's to shape their business, implement growth and build lasting infrastructure.  Helen followed her own passions, and built her business on that foundation. In just over twelve months after starting her business, she had made one million+ and then went on to grow from strength to strength. Since then, she has assisted many of the world's leading investment banks, and other Fortune 500 companies and has coached, mentored, trained and supported thousands of SME's across the globe. Helen is an expert in people and leadership management and has worked with countless organisations to get the most from their team, while creating a positive happy environment. 
*************************************
Click on the "Take Course" button below to activate the link for this training series.   
This will open another page.
Click the "Expand all" on the lesson list below to open the webinar link and click on the link to start the webinar.
Once you have finished the video please click on the "Completed" button below the video. This will automatically bring you to the next section.
************************************