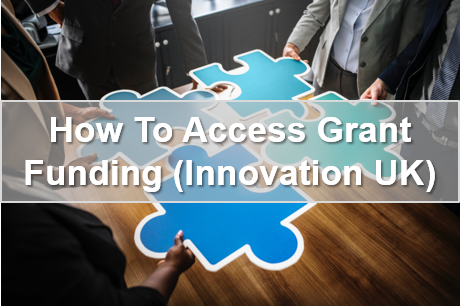 ARE YOU TRYING TO GET GRANT FUNDING BUT ARE NOT SURE HOW TO GO ABOUT IT? THEN THIS WEBINAR IS FOR YOU.
Getting access to grant funding has become quite a complex subject and with less and less grants on offer, the competition for grant funding has increased.
This webinar will cover the types of grants available and what you need to do to get access to them. It will also cover
 how to apply for a grant and the top tips on putting your funding application together. Getting a grant is about following a process and ensuring that you prepare your application with the right amount of detail. This webinar covers the best way for you to achieve that.
In conversation with Soraya Lavery from CPG, Isaiah Saibu of Moore Stephens draw's from his years of experience to show you the easiest ways achieve grant funding. This is a practical workshop filled with plenty of tips that you can easily apply to your own business.
*************************************
Click on the "Take Course" button below to activate the link for this training series.   
This will open another page.
Click the "Expand all" on the lesson list below to open the webinar link and click on the link to start the webinar.
Once you have finished the video please click on the "Completed" button below the video. This will automatically bring you to the next section.
************************************