THIS WEBINAR IS FOR YOU IF YOU ARE LOOKING TO GET TO GRIPS WITH TECHNOLOGY AND LEARN FROM OTHER BUSINESSES WHO ARE IMPLEMENTING NEW TOOLS ACROSS THEIR BUSINESS?
What does this Webinar cover?
Led by Bhairav Patel, a CTO with over 30 years experience in technology, this webinar will talk about the technology you can use in your business. This webinar is designed for growing SME's who are now looking to consolidate and work more collaboratively together. Bhairav will talk through some of the most popular technology tools and how you can use them in your business. He will touch on connectivity, client access, CRM, collaboration, finance and automation. Bhairav will also talk about some of his favourite hacks and how he has seen them implemented across businesses. Bhairav will also take some Q&A and help you overcome any current technology challenges.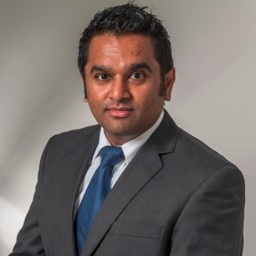 Bhairav to the CTO of Atom Ventures, an award winning e-commerce and FinTech business. He helps companies devise technology strategies that align their IT capability with their business goals. Bhairav has worked with a wide range of service vendors globally to deliver resilient technology platforms.
************************************
Click on the "Take Course" button below to activate the link for this training series.
This will open another page.
Click the "Expand all" on the lesson list below to open the webinar link and click on the link to start the webinar.
Once you have finished the video please click on the "Completed" button below the video. This will automatically bring you to the next section.
************************************